Sifu Chen Qingzhou teaching Eddie Oshins and Daniel Azcarate Chen family qigong using the taiji ball (taiji chou)
Chen family taijiquan performing the taiji ball.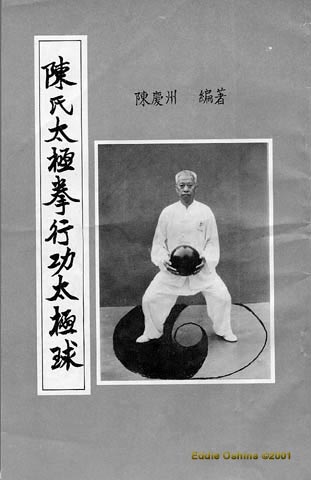 Oshins, lau-dai,

Using an axe to correct it.

To develop Chinese-American martial art world friendship.

To dig up Chen Taiji's Essence.

--Chen Qingzhou, March 16, 1997
(translated by Kenneth Chung)
Rare photos of sifu Chen Qingzhou practicing the taiji ball (taiji chou) from his book: Chen family taijiquan techniques of taiji ball.
taiji chou given by sifu Chen Qingzhou to Eddie Oshins, when Eddie visited him at Xulu village.